Gearmo 16 Inch USB to Serial RS232 Win10 FTDI Adapter w/LED
Status: Not in stock - Backorder Allowed
This 16 inch USB to Serial adapter is a tool of choice when supporting serial peripherals in newer computers without serial support. Now supported by Windows 11, this is an ideal solution for device support.
Compatibility
Gearmo 16 Inch USB to Serial RS232 Win10 FTDI Adapter w/LED
Compatibility
16 Inch USB 2.0 RS-232 Serial Adapter with Windows 10 support
This USB 2.0 RS-232 Serial Adapter is 16 inches long the easiest way to add a serial port to your computer. Newer computers today lack serial ports for communication; this affects PDA, digital camera, and GPS type equipment that may be used on your system.
This 16 inch USB serial adapter is great for troubleshooting and allows you to add a serial port and monitor the status of your connections via LED activity flashes. When connection activity is present, the LED's will flash letting you know you have signal on the pins.
The GM-FTDI-LED16 offers an advanced an FTDI Chipset supported by Windows 10, USB 2.0 RS-232 connection with double color LED Display of Full Signal Power. The device is powered individually by the USB 2.0 port. This 16 inch device is easily installed, it features a Plug & Play easy test RS-232 Host to Device link and is backward compatible with USB Spec 1.1.
Additional Features & Specifications:
Device Support:
Convenient 16 inch total length for troubleshooting
PDA RS-232 Port support 56K Modem support Serial Mouse support+ Serial PC camera support
Fully compliant with USB Spec 2.0 Compliant USB Spec1.1
RS-232 - DB9 / M Data rate : Over 1000kbps
ESD Protection for RS-232 I/O' +-15KV RS-232 for DTE Mode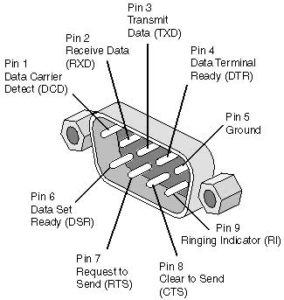 LED Color:
1~4, 6~9 PIN Signal 0 : Green / Signal 1 : RED GND - RED - POWER PS. DB9-F PIN / 1,2,6,8,9 NO Input LED no light
DCD , RXD, TXD, DTR , GND,DSR ,RTS ,CTS , RI
Easy test RS-232 Host to Device link
OS Support:
Win XP, Vista, 7, 8, and Windows 10
Linux, Mac OS 10.X
Package Contents:
USB 2.0 RS232 Serial Adapter with LED's
Latest FTDI Driver (available for download)
GM-FTDI-LED Product Manual (available for download)
Sometimes you need a product in a flash and just want to verify an item is in stock. Other times you have a specific question regarding a product, shipping method, or your order. Use the form below and we will help. Please refrain from spam, we only log this information to our database for 24-hours and then it's gone.
Specifications
| | | | | | |
| --- | --- | --- | --- | --- | --- |
| Manufacturer: | Gearmo | Warranty: | 1 Year | Availability: | |
| Barcode: | 045079159044 | Ship Weight: | 0.13 | Condition: | New |
| Part Number: | GM-FTDI-LED16 | Color: | Blue | Length/Size: | 16 in |
| Port Count: | 1 | Port Type: | Male DB9 /W Nuts | Input Voltage: | Unspecified or N/A |
| Temperature(Op): | -40C ~ 85C | ESD Protection: | 15KV | Serial Modes: | RS232 |
| LEDs: | All Signals | Isolation: | -- | Chip: | -- |
Specifications
| | |
| --- | --- |
| Manufacturer: | Gearmo |
| Barcode: | 045079159044 |
| Part Number: | GM-FTDI-LED16 |
| Warranty: | 1 Year |
| Ship Weight: | 0.13 |
| Color: | Blue |
| Availability: | |
| Condition: | New |
| Port Count: | 1 |
| Port Type: | Male DB9 /W Nuts |
| Input Voltage: | Unspecified or N/A |
| Temperature(Op): | -40C ~ 85C |
| ESD Protection: | 15KV |
| Isolation: | -- |
| Serial Modes: | RS232 |
| LEDs: | All Signals |
| Chip: | -- |